The Maltese Islands' modest size makes moving around quick and convenient.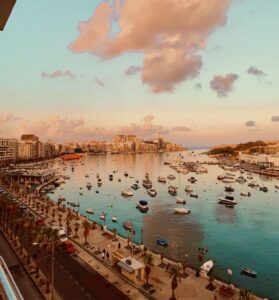 The public bus service in Malta and Gozo is an excellent method to travel around because it serves the major tourist attractions, goes almost everywhere, and is both economical and efficient. A route map may be downloaded from this page.
Renting a car is also an option. Major international brands and local car hires are located on Malta and Gozo and a number of international car rental companies as well as local garages provide chauffeur-driven automobile services.
The white taxi service can pick up people everywhere, except for bus stations. Taxi services from Malta International Airport and the Seaport Terminal to all areas in Malta are based on a fixed tariff.
Malta and Gozo are connected by a frequent boat service that takes around 20 minutes each way. There are also frequent ferry services connecting each island to Comino. In Grand Harbour, a water taxi service employing traditional Maltese 'dghajsa' boats is also offered.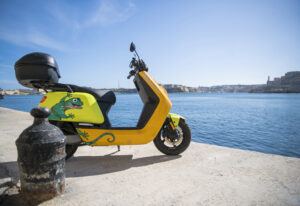 Renting scooters, motorcycles, or bicycles is a good option if you want to get to the farther reaches of the island. All the road signs are in English and driving is on the left. Whizascoot offers affordable and flexible scooter rentals all across Malta & Gozo at just 0.24c/min. International and national driver's licenses are both accepted.